No glue paper straw machine(5 servo motors)
New cutting system, easy to adjust cutting knife

5 sets servo motor,stable working

Atomatic paper connecting/splicing,non-stop working

no glue heating device,automatic induction,heat up at a uniform speed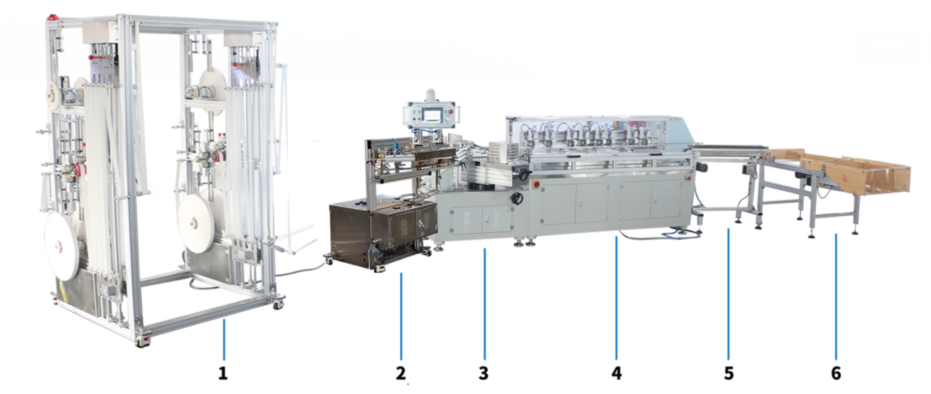 Total machine includes 6 parts: from left to right side
1)Paper roll hanging bracket, 3 layers, auto connecting/splicing;
2)No glue heating device;
3)Winding and control mechanism;
4)Muti-cutting system, 8 cutting knives with dust & protecting cover;
5)Conveyor;
6)Collector;

Working Principle and short instruction:
Winding/spiraling different layers paper strip into paper tube with no glue heating device.
Multi-cutting knife system, by servo tracking, cut paper tube into small piece of paper drinking straws.
Material: food grade white craft paper and No glue heating device.
Sub-raw material: may need oil for lubrication and cooling. White mineral oil.
Standard electric power: 380V/ 3phase/ 50Hz, could change by special requirement, like 60Hz or 220V/ 3 phase.
Electric consumption: Rated power, 12KW/h
FLA( Full load amp): 13.5A
Capacity:
How many pieces straw per minute. For example: 60m/min, making 6*197mm straws.
Consider some waste, we use 200mm for calculating.
60*1000/200=300 pcs/minute.
Advantage:
①Higher Speed, max 60m/min input, 70m/min out put.
②8 cutting-knife system, new structure of cutting cylinder. Easier to adjust air cylinder up and down when making different diameter paper straws.
③5 sets servo motor for spiraling roller, cutting system moving left & right, supporting roller and cutting knifes.
④Auto paper roll connecting function hanging bracket, auto splicer, 3 layers.Other brand paper straw making machine paper roll hanging bracket is only 3 layers.
⑤No glue heating.
⑥Auto lubrication grease feeding system for cutting system.
⑦Main electric parts choose famous brand, Schneider. Like main servo motor,servo motor driver, frequency converter, touch screen .