Product Description
Feature
GD-Slitting machine can be used for straw paper, copper /aluminum foil, reflector film, plastic film, conductive fabric slitting work, and also suit for other materials.
1. Two winding shafts, more efficency;
2. Air expanding shaft, clamp more tighten, no slippage;
3. Tension controllable and output torque balancing by magnetic powder brake actuator;
4. High speed waste material blowing fan;
5. Fast closing to knife device, locking upper knife shaft.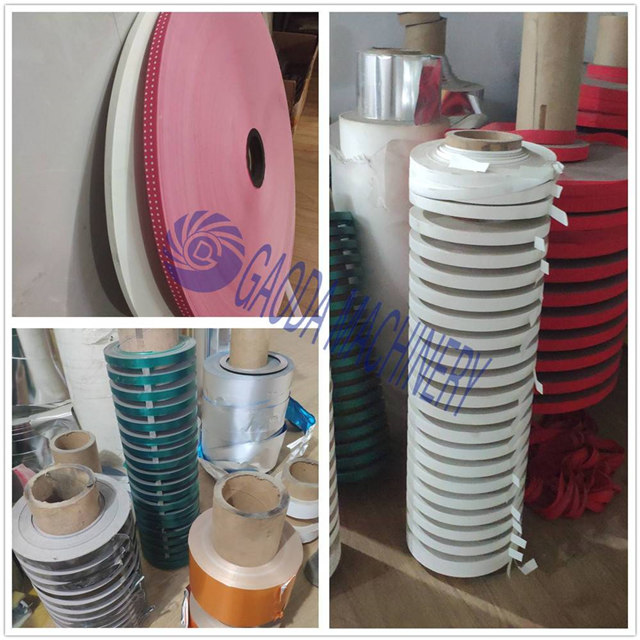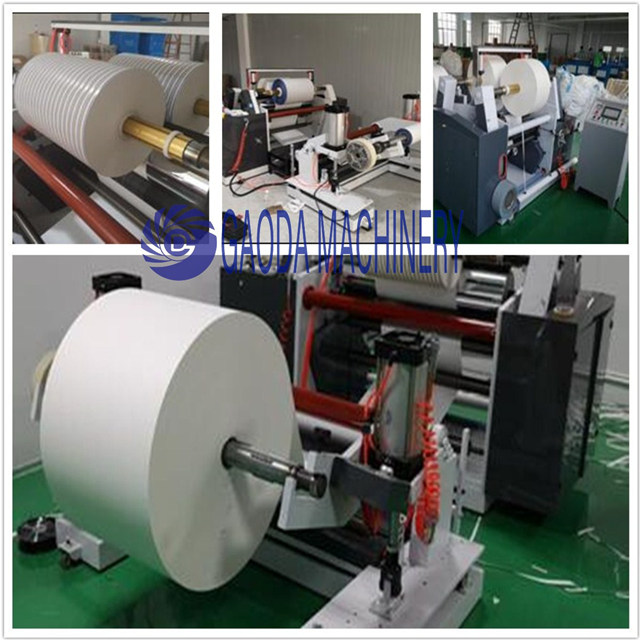 Introduction
Paper Slitting and Rewinding Machine is the equipment that cuts a large roll of paper, film, non-woven fabric, aluminum foil, mica tape and other thin materials into different width of small volumes before and after printing, which is commonly used in paper manufacturing machinery, printing and packaging machinery.
Specification & Parameter
Max Unwinding Width

700mm

Max Rewinding Width

600mm

Max Unwinding Diameter

1000mm

Max Rewinding Diameter

600mm (420mm)

Slitting Thickness

20-120g/ m2

Slitting Speed

10-150m/min

Unwinding roller shaft

76mm Diameter

Rewinding roller shaft

76mm Diameter

Motor Power

7.5 Kw

Converter

11 Kw

Main Part Dimension

2100*1300*1000mm

Unwinding Part Dimension

1600*1650*1000mm

Weight

2100 Kg
Detailed Images
Unwinding Mechanism
Unwinding materials into the slitting mechanism. Adopt magnetic brake unit, the unwinding mechanism could be tension controllable and speed balancing. Paper roller pneumatic/air shaft can be adjusted vertically and horizontally by hand to wipe off the tension difference caused by different thickness at two ends of the shaft.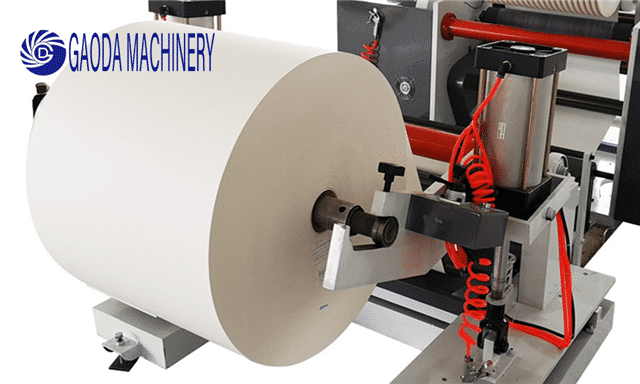 Slitting Mechanism:
Adopt carbide precision disc knife or straight knife, neat incision, long life, up and down cutting knife shaft width controllable. The speed of upper and lower knife shaft are controlled and distributed by gears. Turn the handwheel to drop down the knife, and it will close to materials automatically.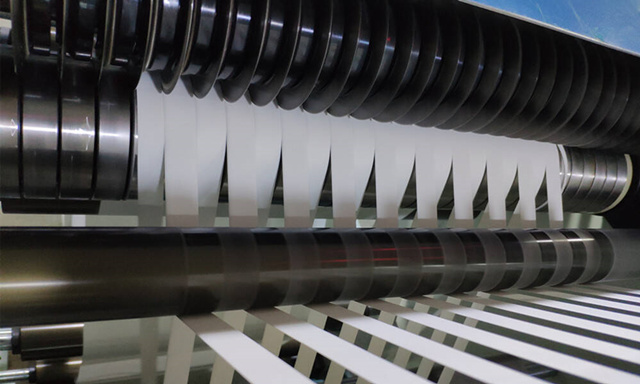 Rewinding Mechanism
Adopt left-right axis biaxial winding with pressure arm balance internal and external pressure. The transmission uses two independent magnetic particle motor drive uniaxial tensions adjustable.